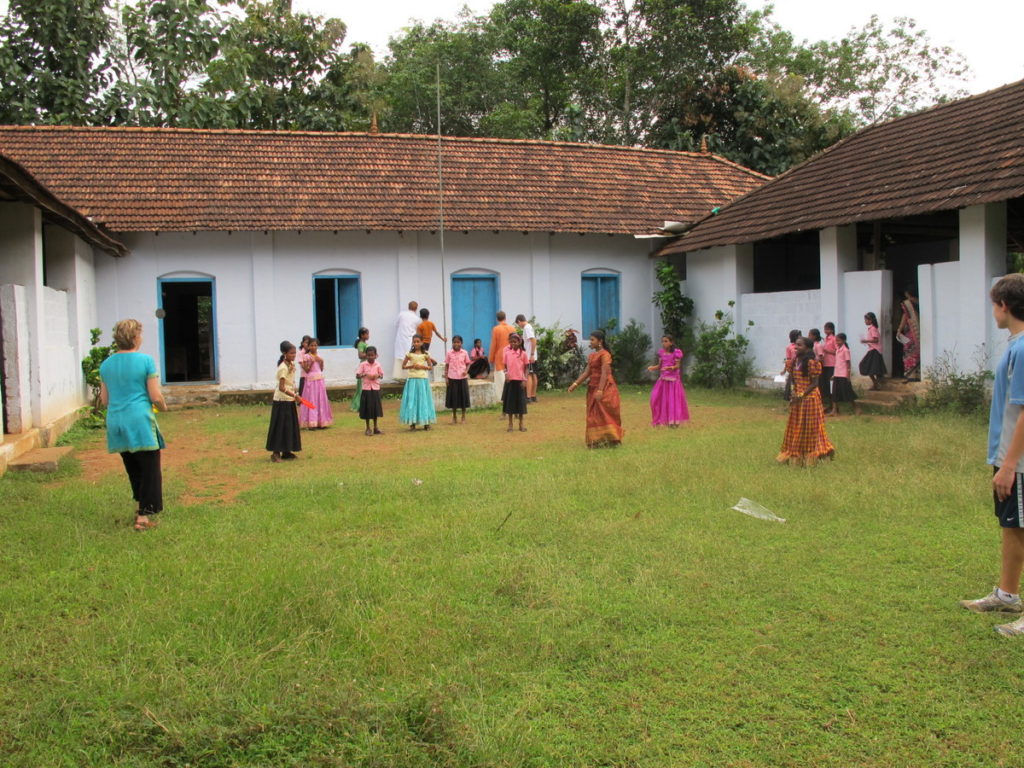 For the past few years, EDSI has been supporting the RRUP School in Ullanoor, India which was founded by EDSI President – George John's grandfather in 1937.  RRUP is a private school with a current student body of 50-60 students from low to middle income families. Over the years, EDSI has been supporting the school by sending a team to build restrooms for the students and providing new benches, computers, books, and other supplies for the school.
Most recently, RRUP leadership has been working to organize a volunteer program which will provide English teachers for the school. Unlike other schools in India, RRUP does not charge students for tuition which has made it difficult to offer English language classes. In today's global economy, it is necessary for students to have a solid background of the English language in order to obtain a job outside their small village.
Kerala Volunteer, the organization set up to connect volunteers to RRUP, is looking for anyone with a passion for working with children and a grasp on the English language to volunteer at the school. Unlike many other volunteer programs, there is no cost to the volunteer for the trip, but a three month minimum commitment is suggested.  Since it is necessary to fundraise in order to keep volunteer costs down, the non-profit fundraising group, Gladitood, has chosen this program as one of their goodwill projects to support.
If you're interested in volunteering or supporting this cause in any way, please click on the links below to find out more about the program and the Gladitood campaign.