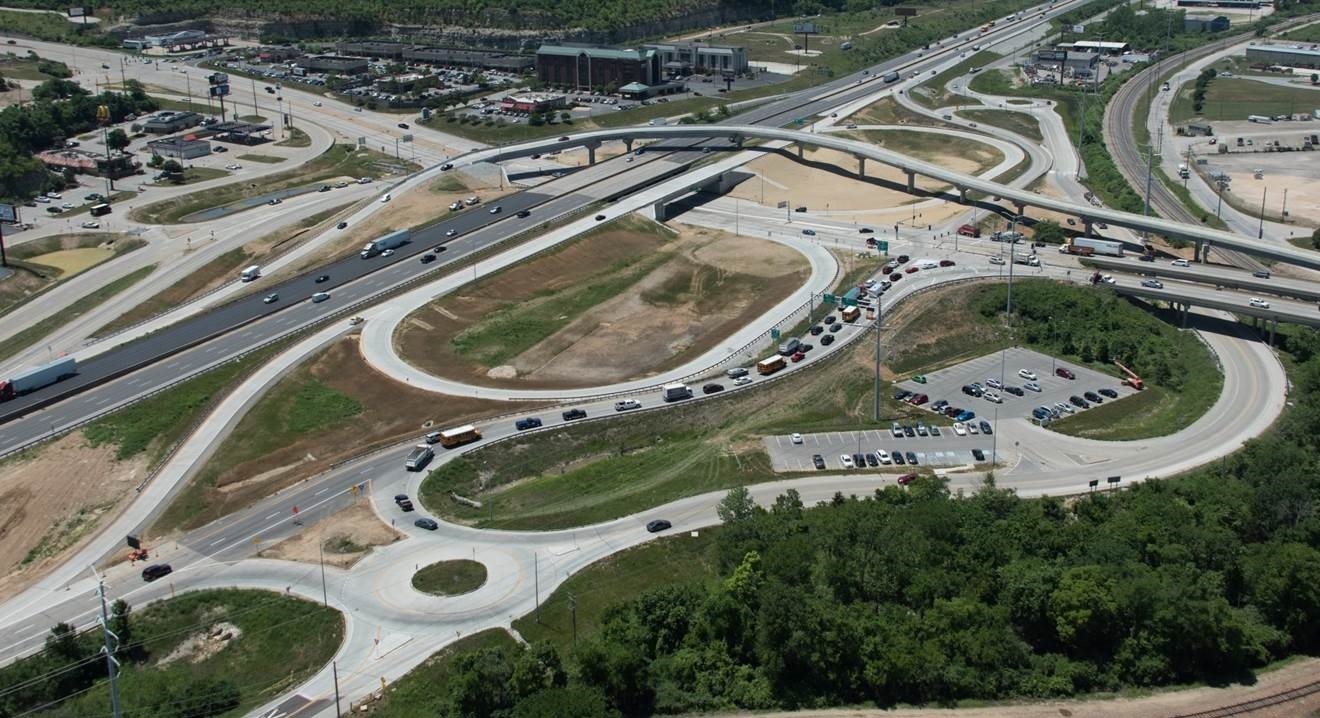 EDSI is proud to have been a part of the I-44 at Route 141 Design Build Project. Route 141 is a major north-south expressway in western St. Louis County. As it has expanded and traffic volumes increased dramatically, it became necessary to improve the connections along Route 141 with each of the interstates it crossed. At the interchange with Interstate 44 in southwestern St. Louis County, Route 141 had long been known for traffic issues and its propensity to flood during heavy rainfall events and flood events along the nearby Meramec River. To address these issues, MoDOT proceeded with a design-build project in 2015 to improve the interchange. In addition to the interchange, Route 141 intersections at Vance Road and Marshall Road, north of the Meramec River, were included as traffic impacts as those intersections were also negatively impacting mobility along the Route 141 corridor.
This project was recently awarded the following:
The American Council of Engineering Companies (ACEC) Missouri Grand Award for Engineering Excellence was awarded in February 2019.
The American Public Works Association (APWA) St. Louis Branch Public Works Transportation Project of the Year Award was awarded in June 2019. This award was established to promote excellence in the management and administration of public works projects by recognizing the alliance between the managing agency, the consultant/architect/engineer, and the contractor who, working together, complete public works projects.
EDSI, as a subconsultant to AECOM, was responsible for surveying, right-of-way documents, signal redesign, and the maintenance of traffic south of the Meramec River. The team consisted of MoDOT, Pace Construction, Keusel Excavating, J.M. Marchuetz, D&S Fence, Schrimpf, Gerstner Electric, PJR and Associates, AECOM, Lochmueller Group, TREKK and EDSI.